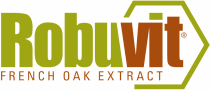 When following Robuvit® you will receive text or email notifications whenever new information becomes available.
Robuvit® by Horphag Research
Is an extract sourced from oak wood that has been clinically shown to bolsters energy levels, fight fatigue, and promote vitality.
Robuvit® is a premium natural extract renowned for increased energy and reduced fatigue; Robuvit® is backed by scientific research. Clinically shown to bolster energy levels, fights fatigue, and promotes vitality. It is added to energy-type products to revitalize one's body and experience improved energy levels. 
0 out of 5 stars (based on 0 reviews)
There are no reviews yet. Be the first one to write one.
Content on GenMag™ is for informational purposes only and is not intended to diagnose, treat, prevent, or cure any physical or medical condition. While our articles may cover a variety of topics, including specialty ingredients that may potentially support various health goals, they are not a substitute for a balanced diet and healthy lifestyle habits. We strongly recommend consulting a healthcare professional before taking any health supplement or starting an exercise program, especially if you have a pre-existing medical condition or take medication. Certain supplements may interact with medications and pose health risks.